09 May

New Title IX Religious Exemptions List

The U.S. Department of Education just released a list of colleges and universities that have been granted exemptions to discriminate against students and employees in ways that typically violate Title IX's prohibition on gender discrimination.  Title IX allows educational institutions controlled by religious organizations to be considered exempt from Title IX rules if following them would conflict with religious beliefs.  The push to have the Dept. of Education's list of exempt colleges made public came from a concern about the rights of LGBT students, but the exemptions also contain many provisions related to pregnancy, marital status, and abortion.

What part of following Title IX would conflict with religious beliefs?  Title IX already doesn't require universities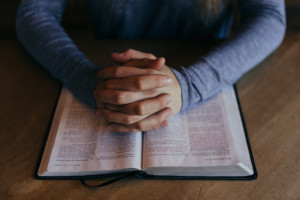 to provide or pay for abortions.  But Title IX does prohibit discrimination against college students or employees because they have had an abortion, been divorced, or have had a child out of wedlock.  Title IX also requires universities to provide medically necessary leave related to pregnancy, childbirth, miscarriage or abortion.  And, it prohibits pregnancy discrimination more broadly, requiring universities to provide equal opportunities for pregnant students and employees.
The Dept. of Education has recently approved exemptions that permit colleges to discriminate based on "marital status, past and present practices regarding marriage, sex outside marriage, pregnancy and abortion" in recruiting, admissions, and employment decisions, and use those categories as a basis for student "rules of behavior, sanctions, or other treatment."  Several of the colleges requested exemptions that would allow them to punish students with "sanctions as the result of pregnancy and abortion" or discriminate in their treatment of sex outside of marriage.  The requests for exemptions submitted by Bethel College, North Greenville University and Spring Arbor University to the Dept. of Education note their intent to expel students and fire employees who are unmarried and pregnant, or who have had an abortion.
If students (or employees) believe they have been discriminated against, even by a college that has an exemption, they still have options, including filing a complaint to the Dept. of Education.  An institution with an exemption can be challenged on the grounds that the exemption does not cover the particular situation or the institution it isn't actually controlled by a religious organization.  Students could also argue that following Title IX would not actually conflict with the religious tenets of the organization.  Because the Department's exemption review process doesn't include an analysis of whether the religious beliefs are indeed in conflict with Title IX requirements, there may be instances where an exemption is inappropriate.
These Title IX exemptions raise a host of concerns—one of the biggest being that this is just the tip of the iceberg.  Religious colleges can request an exemption at any time, so schools that don't currently have an exemption for a particular rule may still choose to ask for one when they decide to discriminate.  Students have been surprised before.  The publication of this list is a positive and important step for students of faith, particularly women, asking whether they are protected from discrimination on their campus—but for many who attend religious institutions not on this list, the question remains unanswered.
---
Below is a list of the institutions that have received waivers related to Title IX's pregnancy and parenting provisions since 2009, with links to the Dept. of Education exemption letter and the institution's waiver request.  A full list of institutions that have applied for or received a Title IX waiver is on the Dept. of Education's webpage.